It's no secret that the air travel experience is not exactly the most hygienic — even with new pandemic-era precautions in place. From the airport security bins to the airplane seatback trays and seatbelts, there are bacteria and germs hiding in pretty much every nook and cranny throughout the entire travel experience.
According to a 2018 study by the UK's University of Nottingham, there are a whole lot of air travel details that would gross out even the strongest stomachs. The biggest culprit for spreading unwanted viruses is the plastic security tray you come across at the start of your airport experience. Other studies suggest that E. coli bacteria has been detected on seatback pockets and headrests when you get inside the plane.
That being said, not all is lost when it comes to a more sanitary travel experience. We spoke to a handful of travel experts and self-confessed germaphobes to get their best tips and insights on how to protect yourself as best as possible from germs, viruses, bacteria and other nasties — including items you can put in your favorite travel toiletry bag . From go-to's like masking and hand sanitizer to more innovative sanitizing smart devices, here's what you'll want to add to your packing list for a more hygienic travel experience.
$17.99 $13.45 at Amazon
This item should be on any traveler's packing list. "Travel-sized hand sanitizer is a must-have," says Nick Mueller, director of operations at HawaiianIslands.com. For the hand sanitizer, Mueller suggests making sure to choose a brand like Germ-X ​​or Purell over other, more scent-focused options because they are generally stronger and better at actually killing bacteria.
$17.19 at Amazon
"Doorknobs, tables, chairs and even light switches are breeding grounds for viruses," says Anton Radchenko, founder of AirAdvisor. "Wipes are great for disinfection, and they are easy to bring and dispose of." The Wet Ones Antibacterial Hand Wipes are a great travel-friendly option thanks to the resealable pocket-sized packaging. The aloe-based formula is also a great option for those with sensitive or dry hands.
$14.99 at Amazon
The airport is littered with germs despite lots of pandemic precautions — and the security area is one of the worst. The Fend Wellness Sanitizer Gloves are a great solution to have on hand when you pick up and use the security trays, as they're wearable hand mitt wipes. They provide a protective liner between you and all surfaces that come in contact with your hands and kill 99.9% of bacteria on your hands and the surfaces you touch thanks to a 75% alcohol sanitizing solution.
$13.35 at Amazon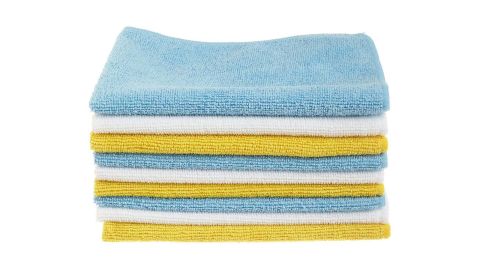 "As a medical technologist, and especially since Covid, I just assume there are germs everywhere," says Deb Hendricks, founder of Introvert With Itchy Feet. "I always travel with a couple of microfiber cloths that I've dampened well with Lysol Hydrogen Peroxide Cleanser in a reusable zip-top bag. Disinfects like a champ but won't damage like bleach does."
Hendricks suggests taking the time to wipe down armrests, tray tables, hotel door handles, sink faucets and especially the hotel's remote control. Also note that it'll take three minutes of contact time for germs to die.
$19.99 at Amazon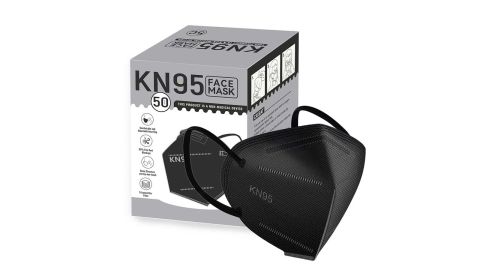 We know the drill by now: A face mask is an essential tool in demonstrating our safety from Covid-19 and other airborne germs and viruses. However, the kind of mask matters. "N95 or KN94 masks don't have space for outside air to go through your nose or mouth if properly worn, so these kinds of masks are more suitable for enclosed areas such as airplanes," says Radchenko.
$29.95 at Amazon
"Bring a blanket to throw over yourself in case you're in an area for a longer period of time to help dramatically decrease contact," suggests Michael Freeby, travel expert and blogger. "I find traveling this era to be very stressful and would rather hide under a blanket and fall asleep." This plush option is a great one, thanks to its travel-friendly size and option to use as a pillow or a blanket.
$35 $26.24 at Amazon
"One tip I always recommend when traveling is to be mindful of just how dirty hotel room floors are," says Kimberley DeLauro, founder of Ready Aim Travel. "Carpet is pretty standard flooring for hotel rooms, but will almost never get shampooed or thoroughly cleaned unless a spill occurs."
According to DeLauro, an easy way to avoid tracking those germs into your bed is to wear a pair of sandals when you're in your room. Most people have a pair packed for their trip anyways, so it's an easy step to take. "You will also want to avoid having your clothes touch the floor, so using the dresser or closet to hang your clothes will keep them much cleaner overall," adds DeLauro. Also, consider packing these in your carry-on bag to use when you head to the lavatory while mid-flight.
$13.99 at Amazon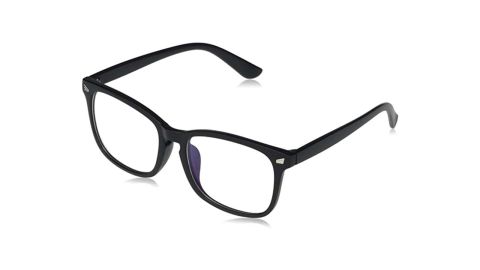 "If you want to level up your safety, eyewear like goggles or blue light glasses are an excellent additional layer of protection," says Radchenko. The Amazon Essentials Unisex Blue Light Glasses look just like regular glasses and won't draw attention when worn in public but will still offer another shielded layer of protection from viruses in the air.
$118 at Amazon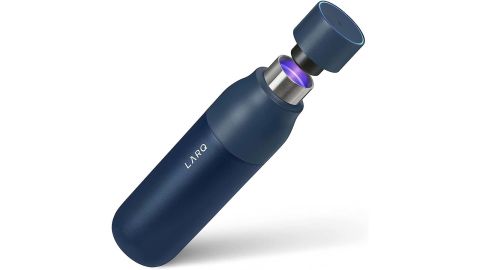 Not only does the Larq Self-Cleaning Bottle help to cut down your carbon footprint while traveling (goodbye plastic bottles!), but it actually makes the water you're consuming is free from harmful viruses, bacteria and parasites. The bottle uses UV technology to kill 99.99% of all nasties with the push of a button. It also features a self-cleaning function to help stave off that musty water bottle smell.
$79.95 at Amazon
We'd prefer not to think about it, but the average cell phone is one of the dirtiest items you'll come in contact with on a daily basis. As such, the PhoneSoap 3 is a must-have travel companion. Not only does it safely disinfect your phone using UV technology but it also comes with a wireless battery back that can charge both iPhone and Android devices.
$128.99 at Amazon
Studies show that air purification systems and proper ventilation are some of the best ways to prevent airborne viruses from swirling around and potentially making you sick. A personal air purifier like the Wynd Essential will help protect you from viruses and bacteria — whether that's at the airport lounge or in your hotel room — thanks to its heavy-duty medical-grade filter.
$9.99 at Amazon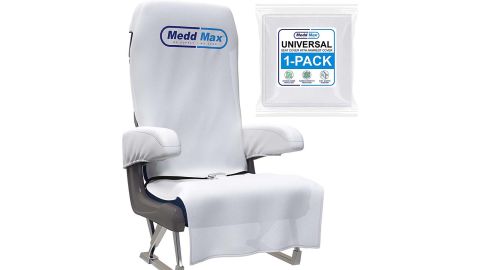 While it might seem like more effort than it's worth, germaphobes swear by protective airplane seat covers. This reusable device easily fits over most economy class seats and will create a protective barrier between you and the nasties lurking on your seat and in between the seat cushions. The poly-blend material is safe to throw in the wash and reuse, but you'll want to ensure you bring a plastic bag or another storage vessel large enough to transport the cover between washes.
$8.99 at Amazon
This airplane tray table cover by trayGUARD offers a protective barrier — and a rather nice tablecloth! — that will ensure you and your food and beverages don't risk coming in contact with potential bacteria living on the surface of the tray table. The covers are FDA-approved and come individually packed but are, rather unfortunately, single-use and should be recycled after your flight.
$12.99 at Amazon
Hand sanitizer is great, but antibacterial paper soap sheets are an excellent alternative for anyone who might suffer from dry hands. These compact portable soap sheets can easily fit in your handbag or carry on and be pulled out as needed. Each sheet provides enough foaming soap for a single wash and leaves no residue behind.
Looking for a travel credit card? Find out which cards CNN Underscore chose as our best travel credit cards of 2022.
.