Irish people are going up, up and away in huge numbers this summer as travel abroad is close to pre-pandemic levels.
The exodus to sunnier climes is already well under way with Bank of Ireland reporting huge increases in credit card spending in Greece, Spain and Portugal last month.
The daa said: "We expect passenger numbers this summer to reach 90% of levels seen in 2019 when we averaged around 110,000 passengers per day.
"In 2022, Dublin Airport will serve 185 destinations worldwide and this number equates to 98% of 2019 destination figures."
But for many airport-bound travelers, this summer will be their first time flying abroad since Covid-19 struck.
Here is what you need to know before you go.
Check your passport
Passports have not been used much in the past two years. Some will be out of date or almost out of date – which also poses problems.
For example, most EU countries (such as France and Spain) require your passport to be valid for at least three months from the date of your return flight.
Outside of the EU, a minimum of six months' validity beyond your departure date home is normal (for example, this is a requirement for entry to the US) while Turkey requires six months validity from your arrival date into the country.
As has been reported in recent days, there is a huge backlog of 195,000 passport applications at present.
If you need to renew your passport urgently, the only way to guarantee one within a week is to apply for an emergency in-person appointment in the Dublin or Cork passport offices.
The same day turnaround for renewal of a passport is only available in Dublin and costs €150.
There are hundreds of appointments available each week. However, this service is NOT available for first time applications.
A said for the Department of Foreign Affairs Passport Service's Customer Service Hub is dealing with "an unprecedented volume of calls and webchats".
New clerical officers have been recruited and "staffing levels in this area will increase in the coming weeks … this will help to address the current challenges [people have] contacting the Passport Service".
Get cover
Nobody lies on a beach without protecting their skin from the sun – and it's just as important to cover yourself with the right insurance before jetting off.
You should take out travel insurance as soon as you book your holiday, so that you are covered if something happens and you are unable to travel.
Most policies now also offer protection if you test positive for Covid-19 before departure and have to cancel/delay the holiday. Always read the small print.
While booking a package holiday offers stronger protection for consumers if something goes wrong, many people prefer to shop around and book flights, hotels and car hire separately.
Just remember to also book travel insurance. If you are going on more than one holiday in the coming year, it might be cheaper to look at a multi-trip policy so shop around.
You usually need specialist insurance for holidays that involve activities such as skiing or diving.
The European Health Insurance Card grants you healthcare in another EU or European Economic Area state for free, or at a reduced cost. Find out how to apply for one here.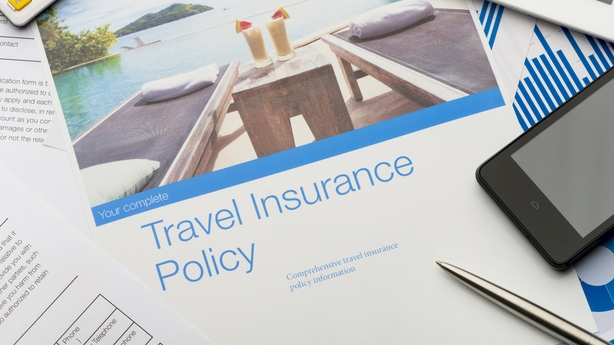 Before you go
The Competition and Consumer Protection Commission advises holidaymakers to let their bank know they are going abroad. Otherwise it may cancel their cards due to unusual transactions on their account.
Likewise, you may want to check with your mobile phone provider to make sure that roaming is set up for the country to which you are traveling (if it is outside the EU). You can purchase special overseas data bundles.
The CCPC also suggests taking photocopies of important documents such as passport, driver's license and travel insurance policy with you in case the originals are lost or stolen.
At the airport
The recent long security queues at Dublin Airport have been well documented.
The daa currently recommends that travelers arrive at the airport 2.5 hours before departure of their short-haul flight and 3.5 hours before their long-haul flight.
Security lane fast track passes are not on sale at present through Dublin Airport's website and their "return is under constant review" according to the daa.
All existing bookings continue to be honored and you can still purchase fast track passes through some airlines (such as Ryanair).
Liquids in your hand luggage, such as toiletries, are still capped at 100ml and must be placed in a clear plastic bag (unless you are flying from Shannon which has more advanced screening technology).
Masks are advised – but no longer mandatory – at Dublin airport and on many flights within Europe.
However, masks remain mandatory when flying from Ireland to Austria (FFP2 mask required), Germany, Italy (FFP2 mask required until 15 June), Portugal, Spain, Cyprus, Turkey and Canada.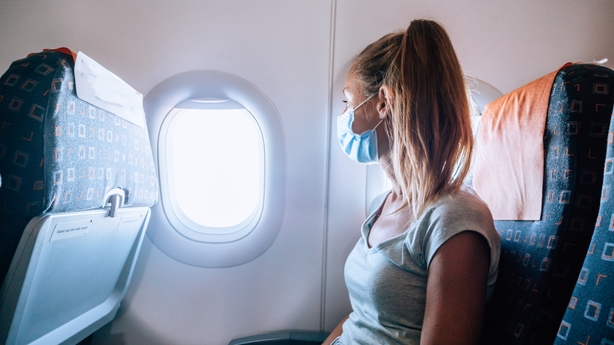 Traveling with children
Most airlines will let you bring a buggy and one other item (eg; car seat) free of charge – they will go into the hold just before you board the plane.
If you want your child to sit in a car seat during the flight, check your airline's policy.
Ryanair, for example, says parents should contact its call center after booking flights only certain allocated rows can accommodate car seats for children.
Aer Lingus has a limited number of bassinet seats on long haul flights for babies under two-years-old but you need to call the airline to request one of these seats after making your booking.
Car hire
Renting a car in Europe is not as expensive as here in Ireland but you are still advised to book as far ahead as possible due to high demand.
Comparison websites such as skyscanner.ie allows you to see prices across several different car hire companies at a glance.
Check all the terms and conditions before booking – some firms demand you buy extra insurance or they will deduct a large sum of money from your credit card as a guarantee.
The cheapest way to buy collision damage waiver insurance is through an annual car hire excess insurance policy. Search online for the best deals.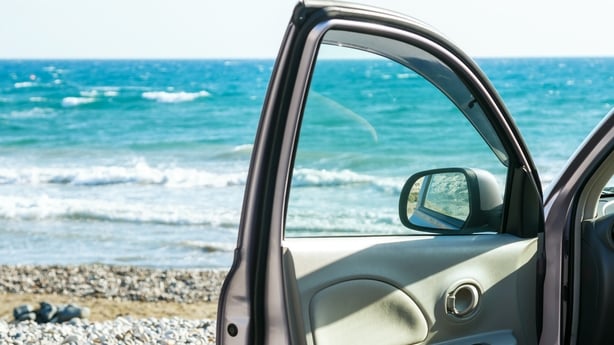 Covid rules
Several popular holiday destinations, including Spain and Portugal, still require all arrivals to present the Digital Covid Cert.
If more than 270 days have passed since your last vaccine dose, you must get a booster before you fly.
Alternatively, obtain a negative PCR test result no more than 72 hours before traveling or a negative rapid antigen test no more than 24 hours before traveling.
A certificate of recovery indicates that no more than 180 days have passed since the date of your first positive PCR test result is another option.
Countries with Covid restrictions still in place include:
Cyprus – face masks are compulsory in all indoor public spaces and a Covid Pass (proof of vaccination or negative test result) is needed for restaurants, cinemas, some sporting facilities. This applies to everyone aged six and above.
Greece – The passenger locator form is now optional. The Department of Foreign Affairs longer website that travelers may have to undergo a rapid antigen test on arrival but the Greek authorities no mention this as a possibility. Masks are required on public transport.
Italy – FFP2 masks must be worn until 15 June on all public transport as well as in cinemas, theaters and indoor concerts.
Portugal – masks required on public transport. The island of Madeira states that a Covid pass is necessary for entry to restaurants, bars and nightclubs.
Spain – masks required on public transport.
Turkey – all incoming passengers over the age of six must complete a Traveler Entry Form at least four days before arrival. Passengers may undergo a temperature check on arrival and "individuals who are not displaying any symptoms can continue their journey". Masks are still required on public transport.
the USA – As well as proof of vaccination, you must produce a negative Covid-19 test result (PCR or antigen) taken no more than one day before travel to the US. Self-administered tests are not accepted.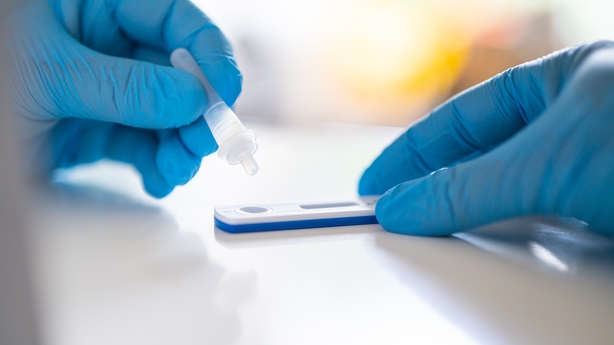 Last minute deals
The good news is that dreaming of a trip overseas this summer have not left it too late to book a holiday.
That's according to Paul Hackett, President of the Irish Travel Agents Association and CEO of Click&Go.
"There is still plenty of capacity both for flights and accommodation across Europe," he said.
"There is also great value out there – especially if you are prepared to be flexible, such as flying mid-week and being open to different destinations."
And finally….
The Health Service Executive advises people traveling to hot countries to seek advice from a pharmacy about using high factor lotions, creams and sunblock.
Take extra care with children (especially Children) who can be very sensitive to the sun. Drink plenty of water to stay hydrated.
The Department of Foreign Affairs holidaymakers to keep a close eye on personal belongings in public places and not to use ATMs after dark, especially if alone.
It states: "If you're a victim of a crime while abroad, report it to the local police immediately. To make a claim on your travel insurance or replace a stolen passport, you'll need a police report.
"You can contact the nearest Irish embassy, ​​consultant or honorary consul if you need help, but we cannot report a crime on your behalf."