Planning to travel with your little one soon? It can be daunting, but we're here to help.
We know the looks you'll get from plane passengers aren't always friendly when your baby starts crying, but traveling with your bundle of joy doesn't have to be all bad!
Here are some tips on how to travel with your baby in tow, plus some gadgets and essentials to make your trip less stressful.
1. Make transportation and napping as comfortable as possible for both of you.
SHOP NOW
Traveling with your little one can be exhausting. Your energy is precious. Holding your baby can cause back and arm pain you definitely don't want to deal with, especially on vacation. Plus, how are you gonna last all day long carrying that 12-pound bowling ball around with you?
Having your hands free is huge. Whether you're babywearing (which has a ton of benefits for both baby and you), or pushing a stroller, you'll be happy you chose a hands-free option.
Be sure to check out the Costway 4-in-1 Ergonomic Baby Carrier, and if you have two little ones, the Foldable Twin Baby Double Stroller could really come in handy. And when it's time for bed, having a comfy place for the baby to sleep will make you better rested for your relaxing trip, so having a quality portable bassinet like the BabyJoy Foldaway Baby Bassinet is key.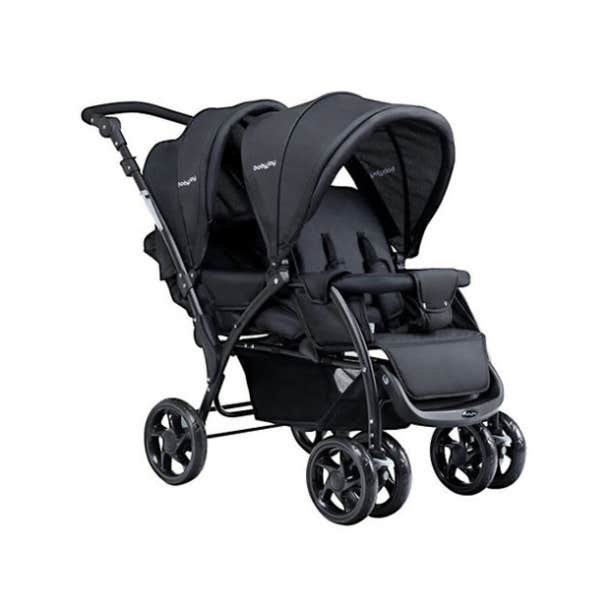 SHOP NOW
2. Don't forget to bring along the baby supplies you can't live without (like for feeding and diaper changes!)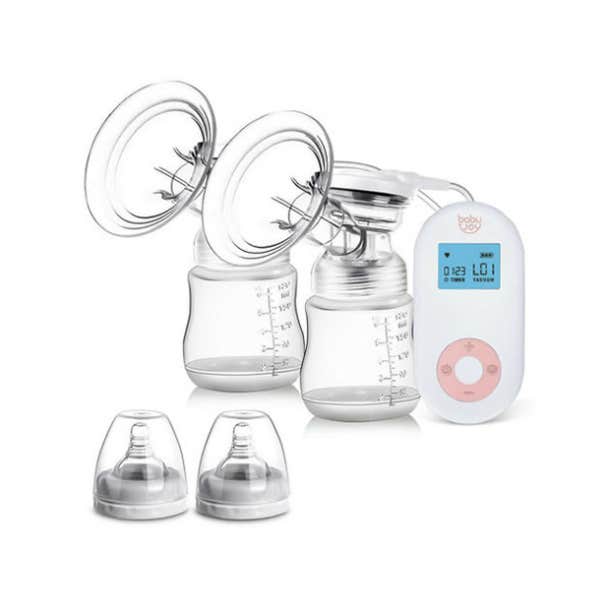 SHOP NOW
Keeping the baby happy and healthy is, of course, your #1 priority. Between the pandemic and the regular concerns that come from being a parent, traveling can amplify those concerns.
Making sure you have the right care essentials with you could make a huge difference in the quality of your trip. Plus, if you're a breastfeeding mom who might wanna kick back and have a few drinks by the pool, you'll want to make sure you have a way to do that (you deserve it!).
With a lightweight, quiet pump like the Costway Electric Double Breast Pump, you'll be set for as many days as you need. Some babies are great with a routine change, while others have a harder time adjusting. Make sure you're prepared with some backup items you might need during your travels.
No matter where you're headed, you're likely to be touching a whole bunch of stuff along the way. Doing everything you can to keep your baby healthy, having some organic hand-sanitizing wipes like Nature's Baby Organics Hand-Sanitizing Wipes to clean off hotel room surfaces, restaurant high chairs, and whatever else they'll get their chubby little hands-on is a big win.
Not to mention, if your baby is experiencing diaper rash, the last thing you want is to be stuck somewhere without any relief. Having some natural, organic cream is a game-changer on your trip — check out Nature's Baby Organics Fragrance-Free Diaper Ointment.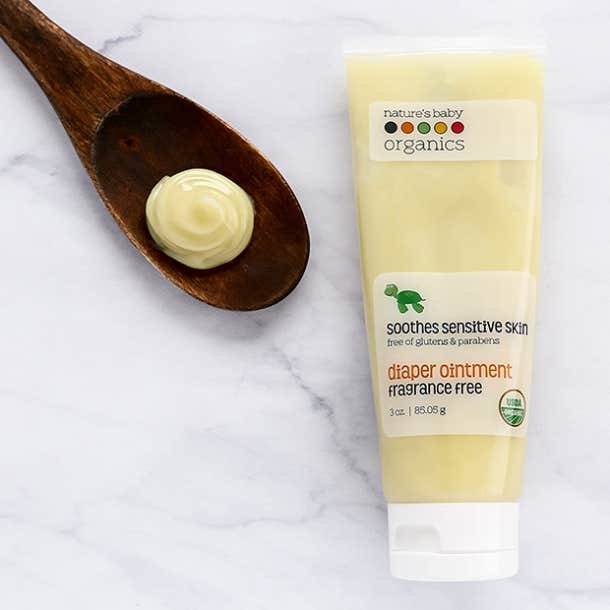 SHOP NOW
3. Bring along some tech gadgets to help baby sleep — no matter where you are.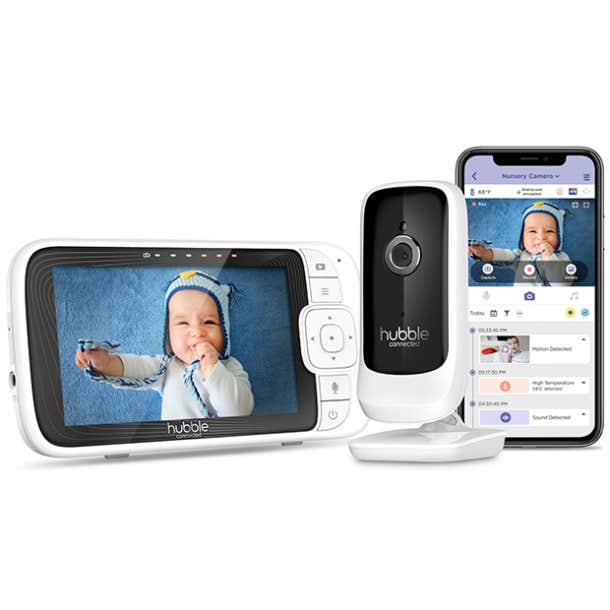 SHOP NOW
Technology has come a long way since the walkie-talkie baby monitor was invented. Now we have the pleasure of watching our babies squirm around in their cribs… but eventually, watch them sleep like an angel. Ah, that's what relaxation truly feels like.
Especially in a strange place, it's super helpful to have eyes and ears on your baby, and better yet, one that's easy to travel with. Be sure to check out the Nursery Pal Link Premium 5″ Smart Baby Monitor.
Traveling is tiring for both you and your little one, and it's important to make sure you all get a good night's sleep to prepare for whatever adventure awaits you come morning (hopefully it involves a beach and a piña colada…but I digress) . The last thing you need while trying to enjoy your vacation is a fussy, tired baby.
Singing them to sleep sometimes helps, but if you don't feel like busting out the Celine Dion in the middle of your hotel room, having some help soothing baby to sleep could never hurt, like with this Storybook Baby Sleep App: 1-Yr Premium Subscription. This way, you'll have more room in your suitcase without bulky books, and your baby will be sleepy in no time — a win-win.
You can even use a sound machine like the FirstHealth Sleep Noise Machine to drown out all the commotion or unfamiliar sounds while they sleep.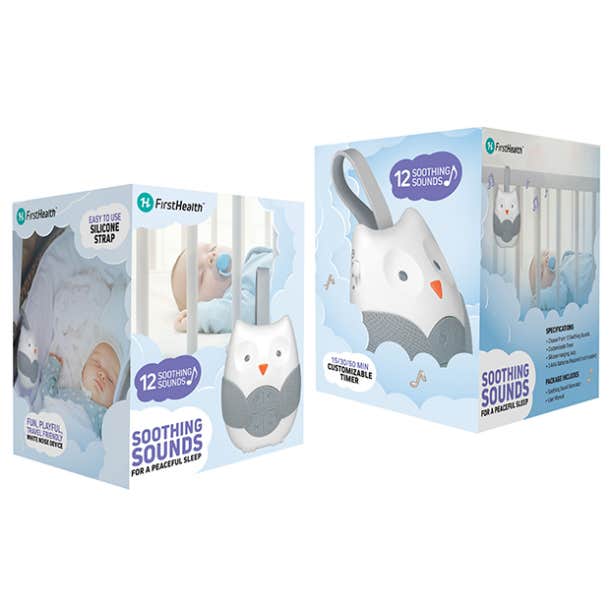 SHOP NOW
Sleep training has proven to be a challenging task for a lot of parents. Whether you're at a resort or staying with your in-laws, you can still sleep-train while you're away from home. And it's important to keep that consistency so baby knows when it's time for beddy-bye.
Perfect for trips, you can download the Lullaai Sleep Training App & Personal Coach: Lifetime Subscription to help you get that bundle of joy to sleep.
4. Make sure you pack it all in a bag that can do it all (and still make you look like you have your life together).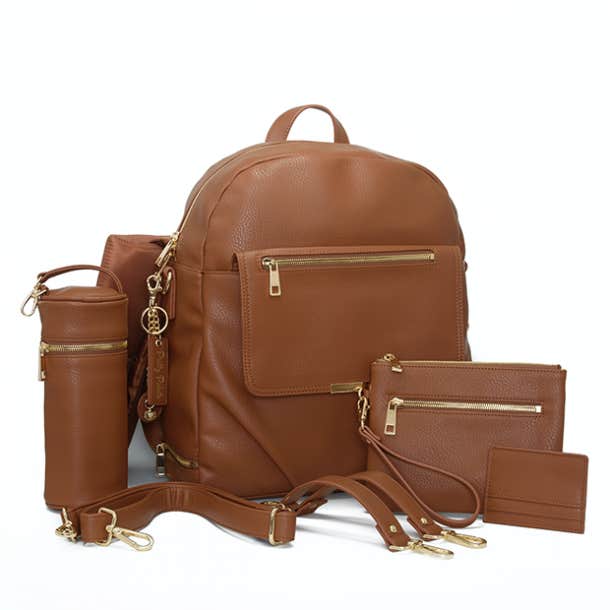 SHOP NOW
While you're hopping from place to place, you want to make sure you have everything you need, handy and ready at a moment's notice. Gotta love the unpredictability of a child who looks like they could possibly spit up and/or pee on you. What a thrill!
Related Stories From YourTango:
Always be prepared for anything — and you can do that while maintaining your sense of style. Bags like the Pretty Pokets Diaper Backpack Bundle make it much easier to transport all your essentials and look good doing it.
5. If you're expecting soon, bring some peace of mind to keep track of you and your baby's health every step of the way.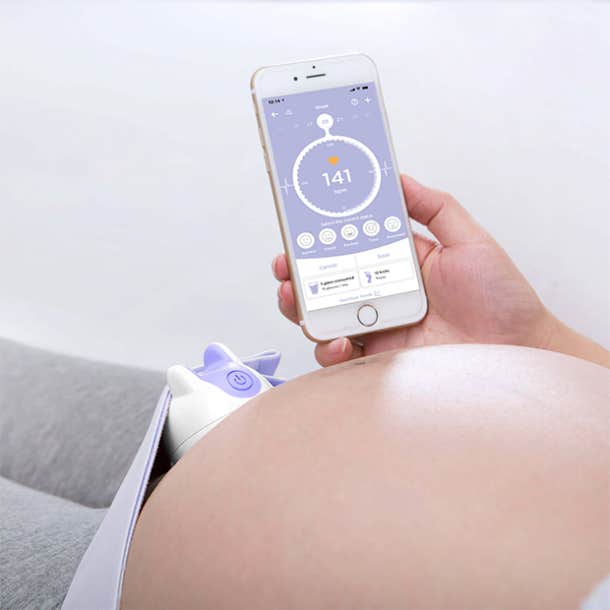 SHOP NOW
Traveling can put a lot of stress on your aching, pregnant body. Although women are advised not to fly later on in their pregnancy, there are still plenty of opportunities to get away no matter what phase you're in (if your doctor says it's cool, of course).
Sometimes, you might want to check on the baby without visiting the doctor, and you totally can. Using a fetal heart monitor can help determine some health factors, as well as provide bonding moments for you and whoever you share those moments with to listen to the baby's heartbeat. On the go, it's perfect to use one that connects to your smartphone like the Roo Prenatal Heartbeat Monitor.
Enjoy your time away!
Parenting is a tough job. You deserve some vacation time! Soak up all the memories you'll make (even if your baby won't remember them) and take a load off while keeping your family happy, healthy, and relaxed.
More for You on YourTango:
Carly Schnurr is a writer and editor from New York who enjoys writing about pop culture, lifestyle, and more.
YourTango may earn an affiliate commission if you buy something through links featured in this article.
.