By RICK WAGNER
KINGSPORT — Despite some clouds and the threat of rain, the 14th annual Racks by the Tracks festival delivered music, barbecue and 100 various craft beers, wines, seltzers and sangrias to a post COVID-19 pandemic crowd of thousands.
Held at the Kingsport Farmers Market, the event on the edge of downtown was canceled in 2020 because of the pandemic and then held in scaled-down form last September.
Saturday's festival also featured the first-ever races on stretches of the Kingsport Greenbelt for the Racks 10K and 5K runs or any other events, said Frank Lett, senior associate executive director of Visit Kingsport.
That arm of the Kingsport Chamber of Commerce took over the running of the festival from James Phillips and other original organizers three years ago.
Gents and Liars of Johnson City was the first band to perform in the afternoon, followed by 7 Bridges, an Eagles tribute band, and headliner Pandora's Box, an Aerosmith tribute act.
Lett estimated 5,000 to 6,000 people would attend the event, plus 1,500 to 2,000 for beverage tasting and an unknown number for barbecue and other food, the latter of which was not a ticketed event and like the tasting event generated long lines.
"I think this year we're back at full capacity," he said.
Tracks 2022 offered more than 100 beverages, and judging from lines that backed up at the inside booths and others outside in the parking lot, the drinks were a hit.
So were the food booths, including those serving ribs and barbecue to lines of waiting patrons.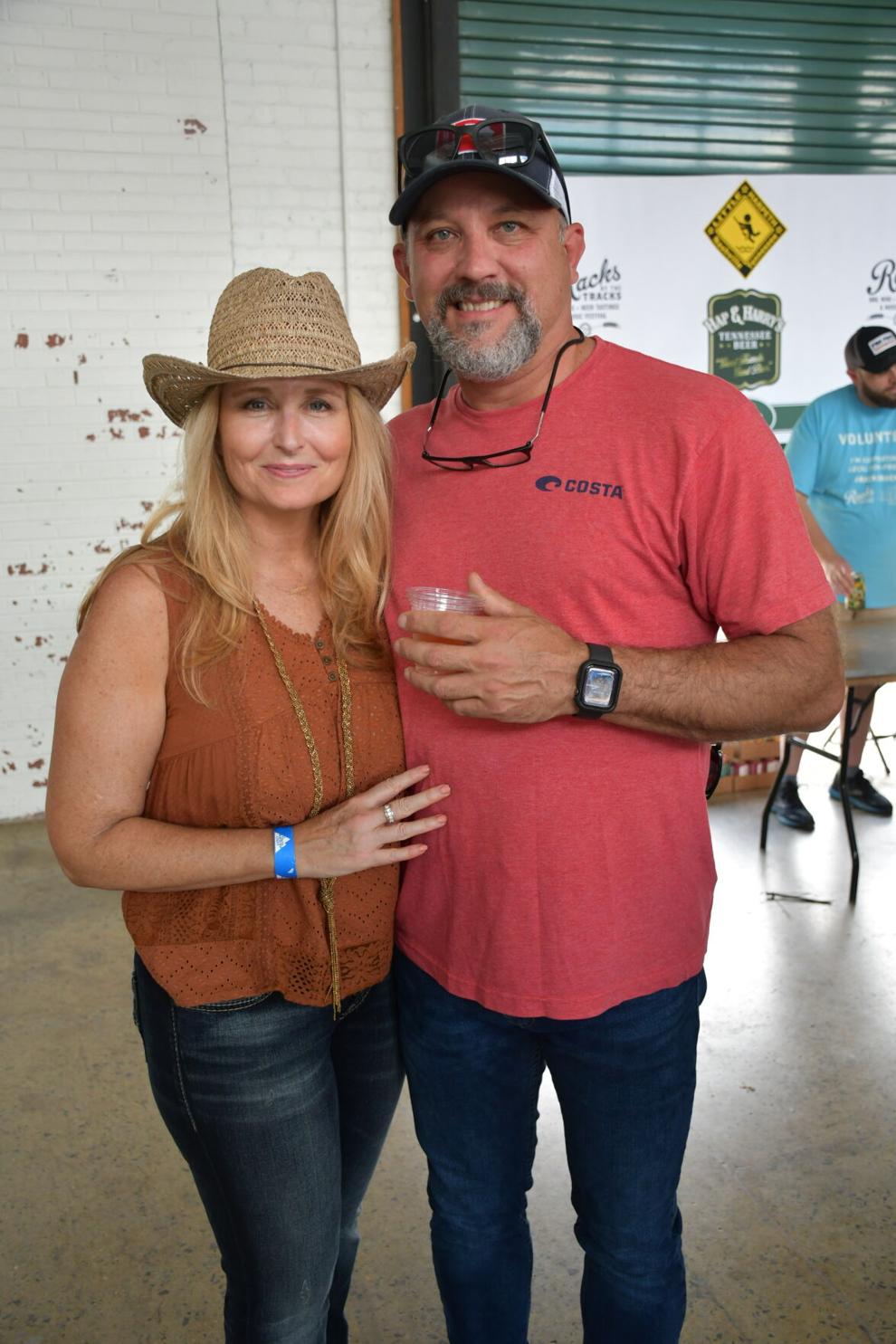 "I always wanted and just never made it before," said Leta Kelley of Johnson City. She attended with John Hall of Big Stone Gap. "Now that COVID is past, we're glad to get out and about."
The two, who were sampling drinks, said they also planned to stay for all three concerts.
Meanwhile, friends Ashleigh Day of Cookeville and Kim Dougherty of Scott County were enjoying their first visit to the festival. Day said that Dougherty was a travel nurse at a hospital where Day worked as a nurse and they became friends.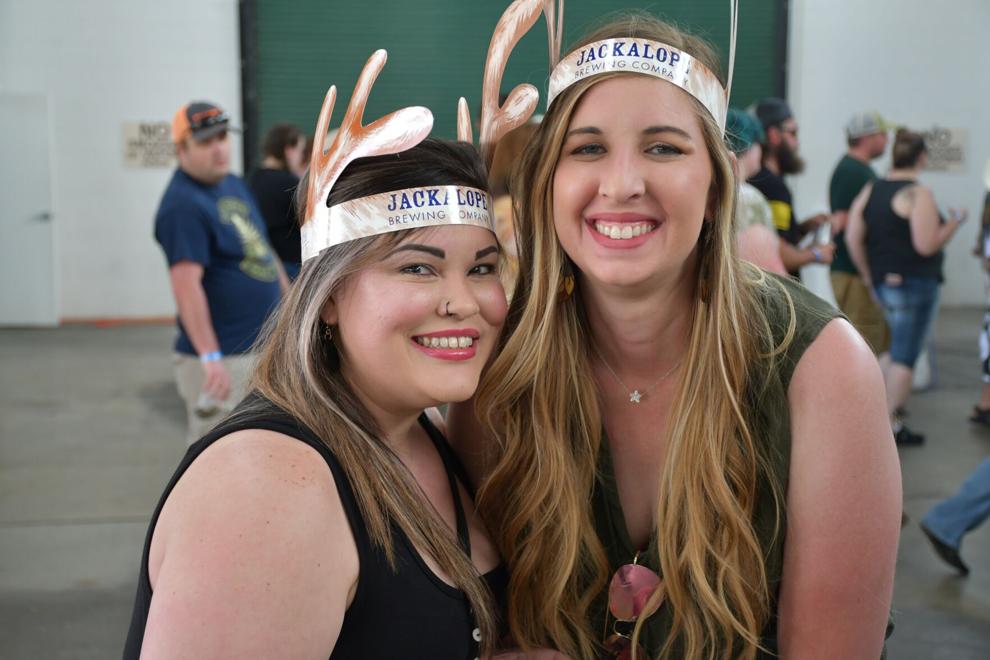 "We wanted to see what they had drinkwise and for food," Day said. "It's really neat."
When Dougherty was asked why she had never attended, she said, "I'm always working."
Over in another area of ​​the building, Anthony Adams and Gregory Watterson, both of Kingsport, were having a cell phone photo made by a Kingsport Police officer. Watterson is the son of the late Richard Watterson, a former Kingsport vice mayor.
Others in the crowd mid-afternoon included chamber President Miles Burdine, City Manager Chris McCartt and city school board member Julie Byers, as well as state Rep. John Crawford.
"It's good to be back out and about and not be stressed about the pandemic," Adams said, adding they were doing all the Racks events.
From Bluff City, Luke and Brandy Boles said they returned to Racks because of past good experiences and to mark the resumption of normality.
"We kind of felt like it was going to be a lot busier," said Luke Boles. "It is good to see everybody out again."
Brandy Boles concurred. "It is good to see everybody out again."
.